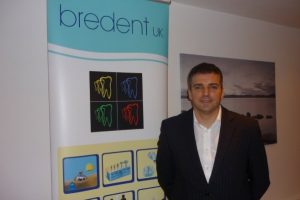 Alongside Co-Founder Maja, Peter has seen bredent UK Ltd grow from two members of staff to 16 and customer numbers increase to 3,500.
Peter started his career in dental technology in 1995 and worked for 16 years at one of the country's leading suppliers of dental laboratory products. He was a sales consultant for laboratories before joining Ivoclar Vivodent in 2001 as a technical system consultant.
While at Ivoclar, he mainly covered the porcelain and empress system and it is there where he started working with the bredent group.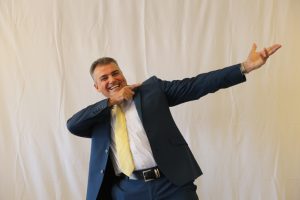 In July 2004, Peter had the opportunity with Maja to develop the bredent brand in the UK and he grabbed it with both hands, establishing bredent UK Ltd.
Travelling around Southern England Peter used his lab contacts to build a solid foundation for the lab side of the business. As the company grew he took on the role as sales director for both the medical and technical side of the bredent UK Ltd until concentrating on a specific role in London and South East.
With a strong working knowledge of the London area, Peter takes the lead on raising the profile of bredent in central London. He leads on all activities in the capital and based just a stone's throw away from the city, he is on hand to support all our bredent customers in the territory.