PAST COURSE: How to Grow Your Practice by introducing dental implants and oral surgery
This Highland View study club will include short presentations from Sanjay Chopra and Philip Hayter.
Course details
Tuesday 17 September 2019
Billericay, Essex
6.30pm onwards
Total cost: Free of charge in lieu of £10 minimum donation to Dental Wellness Trust
Professionals leading the course
Course details
The evening study club will cover:
The range of everyday scenarios when dental implants could be considered
Ways of incorporating implant dentistry and oral surgery within your practice to encourage growth; alone or with expert support
Assessment, risks, benefits and alternatives involved
This evening offers a great opportunity to meet several of the Highland View specialists and team and enjoy an excellent meal, compliments of Dentex. Sanjay and Philip will be happy to answer clinical questions, share their experiences and discuss their recent partnering with Dentex.
We look forward to meeting you.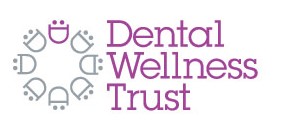 Course times
6.30pm: Canapes, welcome drinks and registration
7.00pm: How to grow your practice by introducing dental implants and oral surgery
8.15pm: Is collaborative practice ownership the future of dentistry?
8.30pm: Sit down dinner
About the venue
The Magic Mushroom,
Barleylands Road, Billericay,
Essex CM11 2UD
Contact information
If you have any questions about this course, email courses@bredent.co.uk , call 01246 559 599 or chat to your local bredent representative.
Course details
Tuesday 17 September 2019
For Dentists,
2 hours CPD
Billericay, Essex
6.30pm onwards
Total cost: Free of charge in lieu of £10 minimum donation to Dental Wellness Trust