We're looking for experienced sales people and people with a qualification in dental technology to join our team of systems consultants across the UK. It's a chance to be part of the family-run bredent group; leading in immediate restorations.
Are you interested in joining a company with an excellent reputation?
Are you interested in working as part of a team of genuine individuals?
Would you be interested in making a difference and being handsomely rewarded for it?
We have some excellent opportunities for the right individuals…

The role of a Systems Consultant
It will be your role to:
discuss the benefits of bredent's 5 key therapies with clinicians placing 100+ dental implants a year (bredent's target market)
help clinicians to implement the 5 bredent therapies in their practices
explain the benefits of immediate restorations with clinicians
support clinicians to grow their practices through immediate teeth in a day solutions
It will also be your role to:
support dental laboratories working with our clinicians
Where you'll be based
All our systems consultants are based from home. We have opportunities available for systems consultants to cover the following areas:
Scotland and Northern Ireland
North of England
How to apply
Please read the full job description for each of these roles:
The job descriptions include entry requirements, pay and benefits and a list of postcodes you will be responsible for travelling to.
Once you've read through everything, please express your interest to maja.thompson@bredent.co.uk
More about bredent…
bredent UK Ltd. is a subsidiary of the bredent group and sole supplier of bredent products throughout the UK.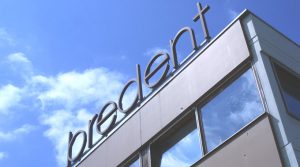 We are proud to be a small business – the bredent group is a family owned and run company, based in Germany and bredent UK is run by the two original founders who are active system consultants themselves.
You can find out more about bredent UK and the bredent group on our About us page. Why not meet our current team to see who you could be working with?
Watch this video to find out more about our 5 interlinking therapies.