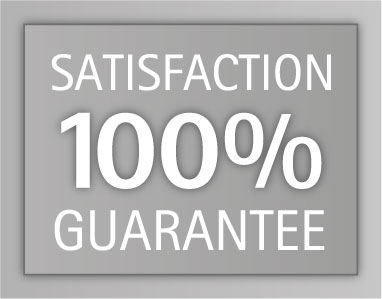 Our courses are delivered across the UK and offer an exceptional learning experience with 97% of delegates able to apply their learning to their everyday work. We're that confident that our courses will meet your expectations that we offer a 100% satisfaction guarantee. This means, in the unlikely event that you're unhappy with a course we will refund the cost. 
The basics:
Delegates must speak to a member of Bredent staff during the course to get a complaints form

Delegates must complete and return the form to raise a full complaint within seven days

Refunds will be made to the bank account where the original payment was taken or as a credit on the customer's Bredent account

The course cost will be refunded, minus any accommodation costs where applicable
Exclusions
You must have paid for the course in advance and within the period stated on your booking confirmation.

Guarantee does not apply if for circumstances that are beyond our reasonable control such as extreme weather conditions, fire, flood, lightning, earthquake, explosion, terrorism, war, civil disorder, epidemics, embargoes, labour disputes and power cuts.

During the course booking process you must accept the booking confirmation and follow our preparation instructions.

During the course alert our representative if you are unhappy with any aspect of the course, this is a pre-requisite to your claim.

We reserve the right to reject claims made by individuals who are abusing the 100% Satisfaction Guarantee by making excessive claims.  If an individual claims a refund on more than two occasions in any 12 month period, such claims will be deemed excessive save where we are satisfied that there is a good reason for the claims.
Please note that the 100% Satisfaction Guaranteed applies only to Bredent organised events where stated, not events where Bredent is a sponsor only.
Bredent Academy courses
As part of the bredent academy, we run courses aimed at implant dentists, clinical dental technicians, registered dental technicians, dental hygienists, dental nurses and implant coordinators.
The events include:
Hands-on practical workshops restoring full arch frameworks using BioHPP and visio.lign

Lectures and presentations on bredent's proven German systems

Live surgery according to the SKY fast & fixed concept

Demonstrations of 3D digital planning software and antibacterial photodynamic therapies

Intimate workshops discussing current topics in implant dentistry
Our director, Maja Thompson explains:
"We ensure our courses are delivered by the most well respected dental professionals from across the world and offer verifiable CPD hours. This means that delegates can book onto our courses knowing their time will be well spent."

"We're so confident about the value of our courses that we now offer a 100% satisfaction guarantee to all our delegates – so in the unlikely event that the course doesn't meet their needs, we will refund the cost."
Take a look and book your place on our courses for implant dental professionals or find out how to contact your local bredent representative.