Low Level Laser Therapy and Antibacterial Photodynamic Therapy workshop
This two-hour in-depth workshop is an opportunity to discuss the use of lasers in dentistry including the photodynamic therapy, Helbo.
Course details
7 OCTOBER 2016
Warwickshire
9.30am - 11.30am
Total cost: £99+VAT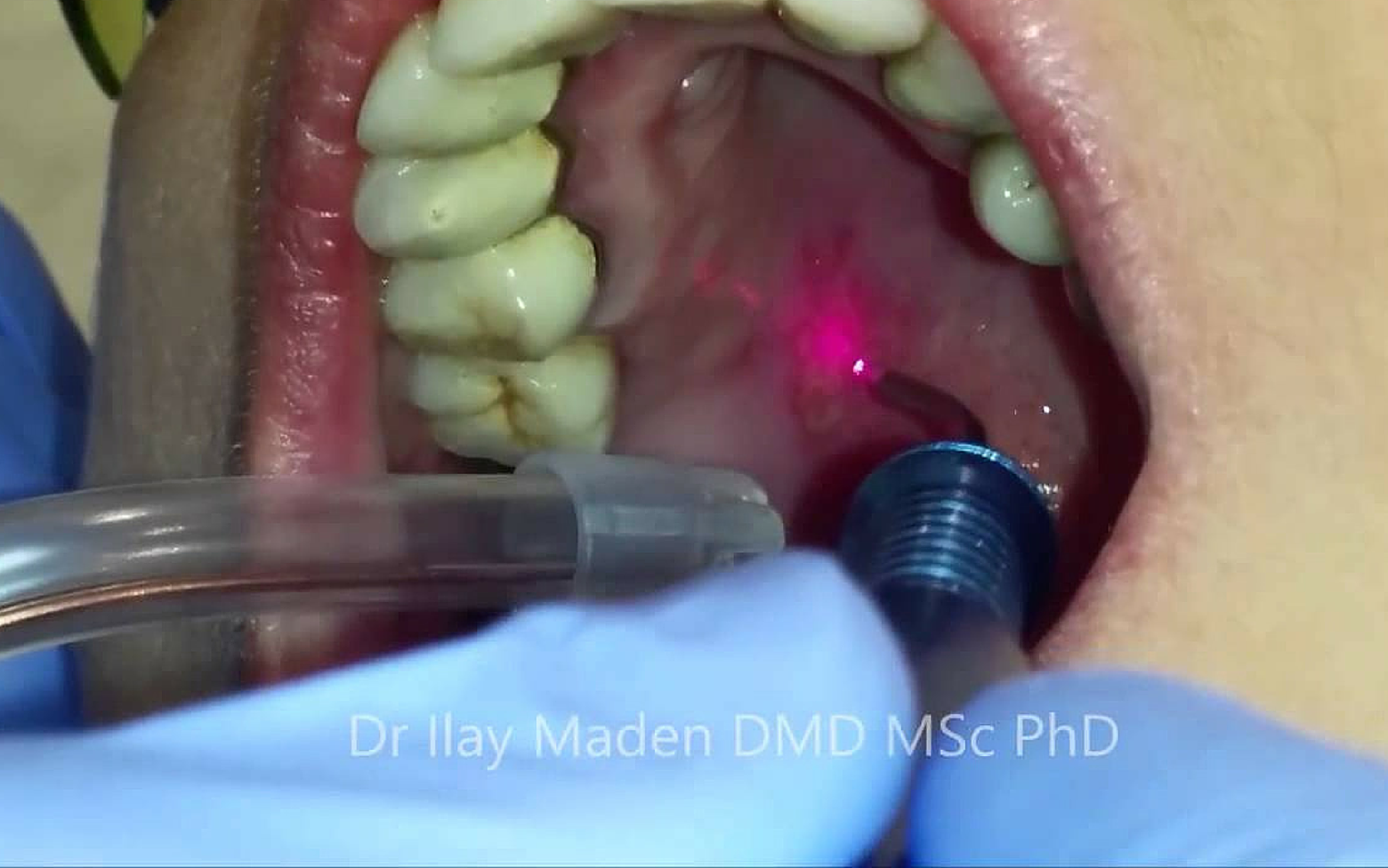 Professionals leading the course
Course details
This workshop will cover the following topics:
Details on the use of lasers in dentistry
Literature review
Practical applications and benefits
There will be a HELBO® demonstration as part of the workshop – the perfect opportunity to see the therapy for yourself and ask questions.
The HELBO®-Therapy, is a clinically proven photodynamic procedure, which combats bacterial infections in the oral cavity. Many users have been employing this therapy for a number of years and value it highly.
The HELBO®-Therapy reduces infection-causing pathogenic bacteria by over 99 % and completely without side-effects. The procedure has been scientifically researched and documented in a variety of indications for more than 12 years.
How does Helbo work?
The microorganisms are first stained (HELBO®Blue Photosensitizer) and finally exposed under the HELBO® TheraLite Laser®, a non-thermally acting laser. The laser light forms highly reactive singlet oxygen which leads to lipid oxidation of the bacteria's membrane, thus destroying pathogenic bacteria in the shortest possible time-frame. The procedure is both pain and side-effect free, and in many cases eliminates the need for invasive measures which patients are less willing to accept.
Over 70 publications document evidence in support of this therapy. Now, in addition to this, the DVK has issued a recommendation for the reimbursement of treatments for biofilm-associated infections of the oral cavity (periodontology, periimplantitis therapy), if certain conditions are fulfilled. The HELBO®Therapy procedure has fulfilled these criteria for a long time and has gained full approval in conjunction with the evidence supporting the effectiveness of this therapy.
HELBO® treatment in combination with SKY fast&fixed
Research and studies on antimicrobial photodynamic therapy stretch back over more than 15 years – more information and link to studies is available on the HELBO® website.
Course times
This workshop is part of the exclusive bredent group days and will take place before the main congress.
If you are attending the bredent group days – why not book a place on this course and get a place on Marketing your Practice with Dr. Michael Weiss or The Beauty of Dental Composites with Andrea Foschi for just £51+VAT.
Note: Delegates are welcome to book onto this workshop if they are not attending the main congress at bredent group days.
Contact information
If you have any questions about this course, email courses@bredent.co.uk , call 01246 559 599 or chat to your local bredent representative.
Course details
7 OCTOBER 2016
For Dentists, Dental Hygienists,
Two hours verifiable CPD
Warwickshire
9.30am - 11.30am
Total cost: £99+VAT