BioDentaplast 2 - new and improved thermoplastic resin - is now available.
BioDentaplast has long been used by laboratories worldwide for producing high quality removable prosthetics and splints.
"A far superior product as far as I'm concerned." Rob Pratt, ADG Dental Laboratory
Many years of commercial use have identified areas where this popular product could be further improved.
New features:
The bond strength in certain areas was previously too low. An adjustment to the base polymer allows enhanced chemical bonding of teeth, composites and importantly, reliable repairs.
The adjustment to the base polymer has also led to improved surface processing using rotating instruments.
Limited shading previously meant that an accurate shade match could not be achieved. The BioDentaplast 2 range has been expanded and shaded to Vita classical A-D standard, enabling accurate shade matching. It is available in 11 Vita shades plus Gum and Transparent.
Improved packaging protects cartridges from damage in transit and importantly, is airtight and waterproof. This has eliminated occasional burst cartridges during processing due to damage or water absorption.
Available in shades A1, A2, A3, A3.5, A4, C2, TP and PC20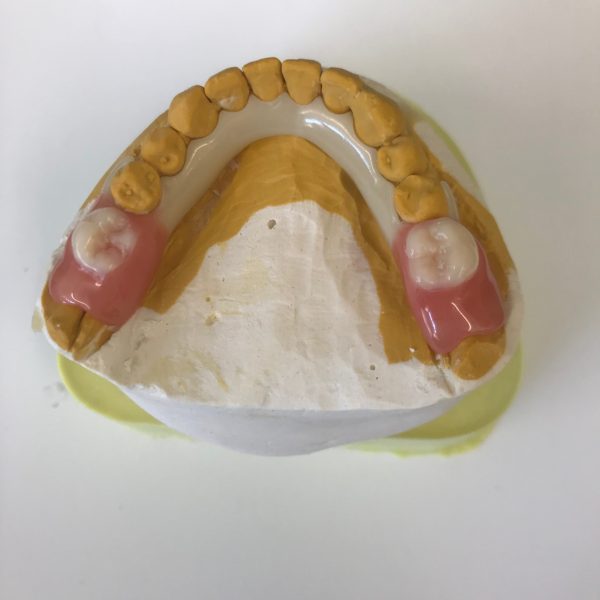 Images provided by ADG Dental Lab